Gas line installation can be a daunting task. It's important to know what you're getting into before you start so you don't run into any surprises down the road. This blog post will discuss everything you need to know about gas line installation, from permits to safety precautions. It'll also provide tips on choosing a qualified contractor and avoiding common mistakes. So if you're considering installing a gas line in your home, read for helpful information!
Gas line installation is not a do-it-yourself project. You will need to hire a qualified contractor with experience in gas line installation. Make sure to get multiple estimates and check references before making your decision.
The first step in gas line installation is obtaining the necessary permits from your local municipality. This is important because strict safety codes regulate gas lines. Without the proper permits, your contractor could be fined or even arrested.
Once you have the permits, your contractor can begin work on the gas line installation. The first thing they will do is excavate a trench for the gas line. This trench needs to be at least two feet deep to accommodate the gas line and any other piping that may be required.
After the trench is excavated, your contractor will install the gas line. This is a delicate process because the gas line must be properly sealed to prevent leaks. Once the gas line is installed, your contractor will test it for leaks and fill the trench.
Gas line installation can be a complex and dangerous project. That's why it's important to hire a qualified contractor and obtain all the necessary permits before work begins. By following these steps, you can ensure that your gas line installation goes smoothly and safely!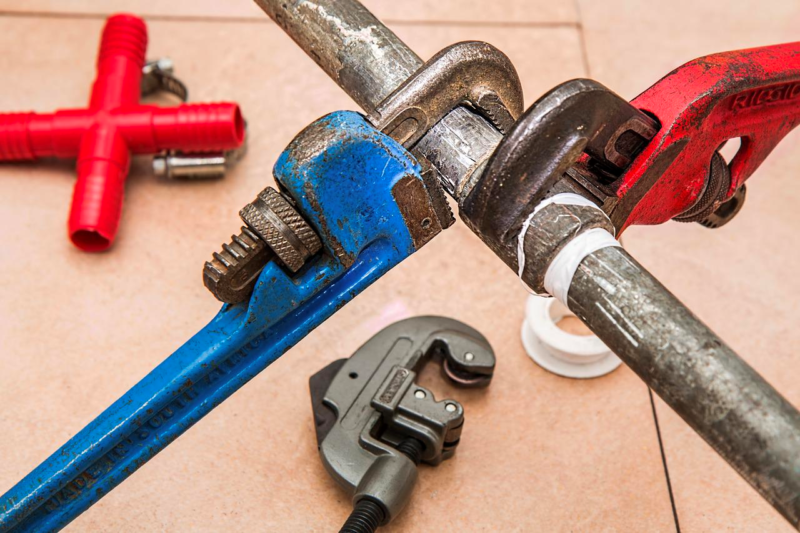 How to Choose a Qualified Contractor for Gas Line Installation
Licensing
All contractors who perform gas line installation work must be licensed by the state where they operate. Make sure to ask for proof of licensing before hiring anyone.
Insurance
Gas line installation is a risky job, so you'll want to make sure your contractor is properly insured. Ask to see a copy of their insurance policy and ensure it's up to date.
References
As with any other type of contractor, it's important to get references from gas line installers you're considering hiring. Ask for a list of past clients and call them to ask about their experience with the contractor.
Experience
It's important to choose a contractor with experience in gas line installation. Ask for references and check them before hiring anyone.
Safety
Ensure the contractor you hire is aware of gas safety precautions. They should know how to install a gas line and shut-off valve properly.
Cost
Gas line installation can be expensive, so be sure to get a few quotes from different contractors before making a decision.
To ensure your gas line stays in top condition, you should partner with a Baton Rouge plumbing repair contractor. Having a pro service your system regularly can save you from gas leaks, repair costs, and gas line replacement. Waste no time and book a consultation today!